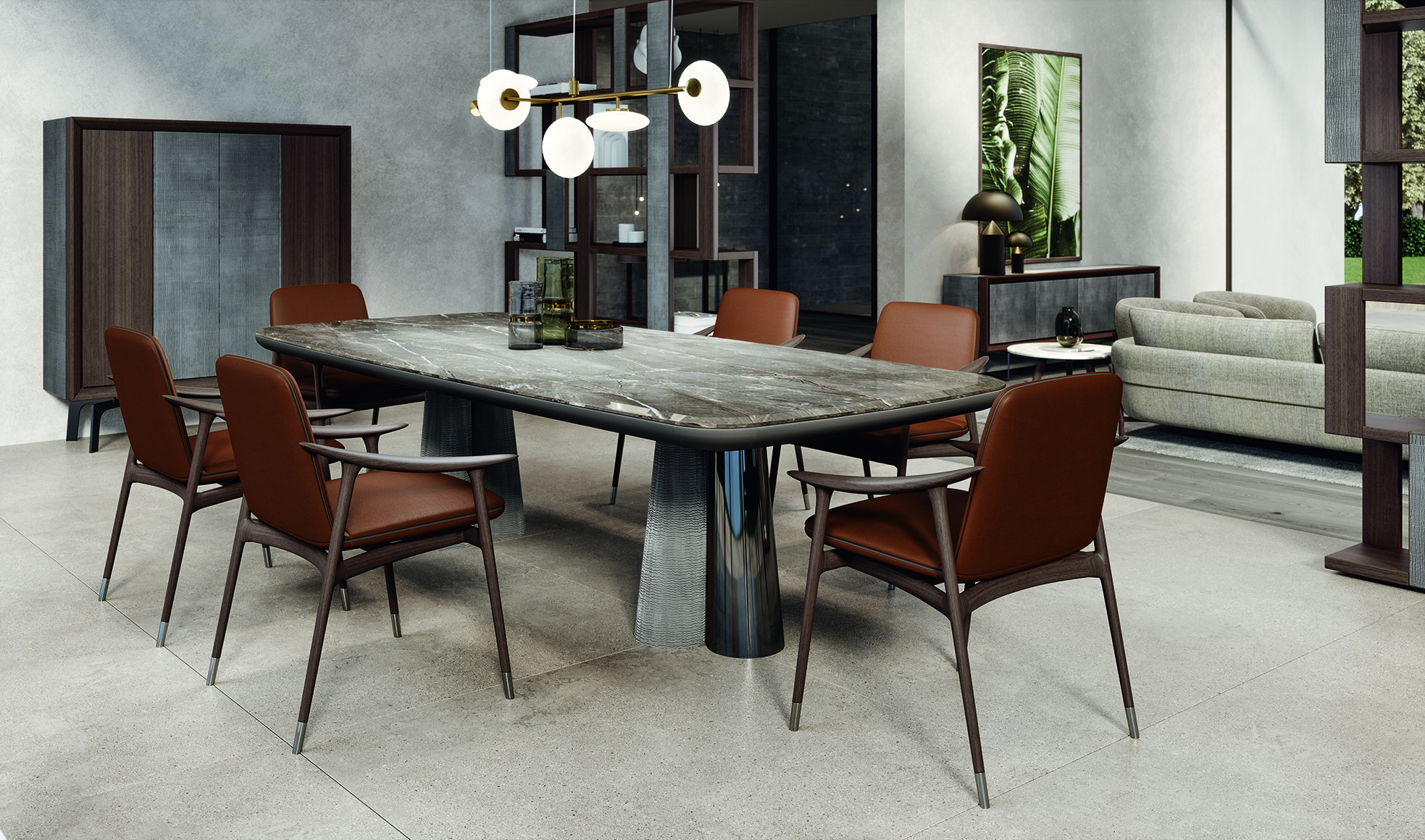 September 2021
Dinner date with Geo
From the desire to create something innovative and beautiful, comes the Geo table, which takes inspiration from a refined research of the most exclusive materials on the maket.
Textured contrasts, overlays without stylistic forcing,
games of elegant and exclusive finishes give life to one of the iconic products of the Evergreen collection.
Available in different shapes and sizes, the round version is also equipped with Lazy Susan.
The top is customizable by choosing from the most interesting and refined marbles such as Dover White, Sahara Noir and Stardust, and the bases take brightness from the combination of a silver texture and shiny black nickel.
Ceppi the Italian Touch seeks excellence in every detail.