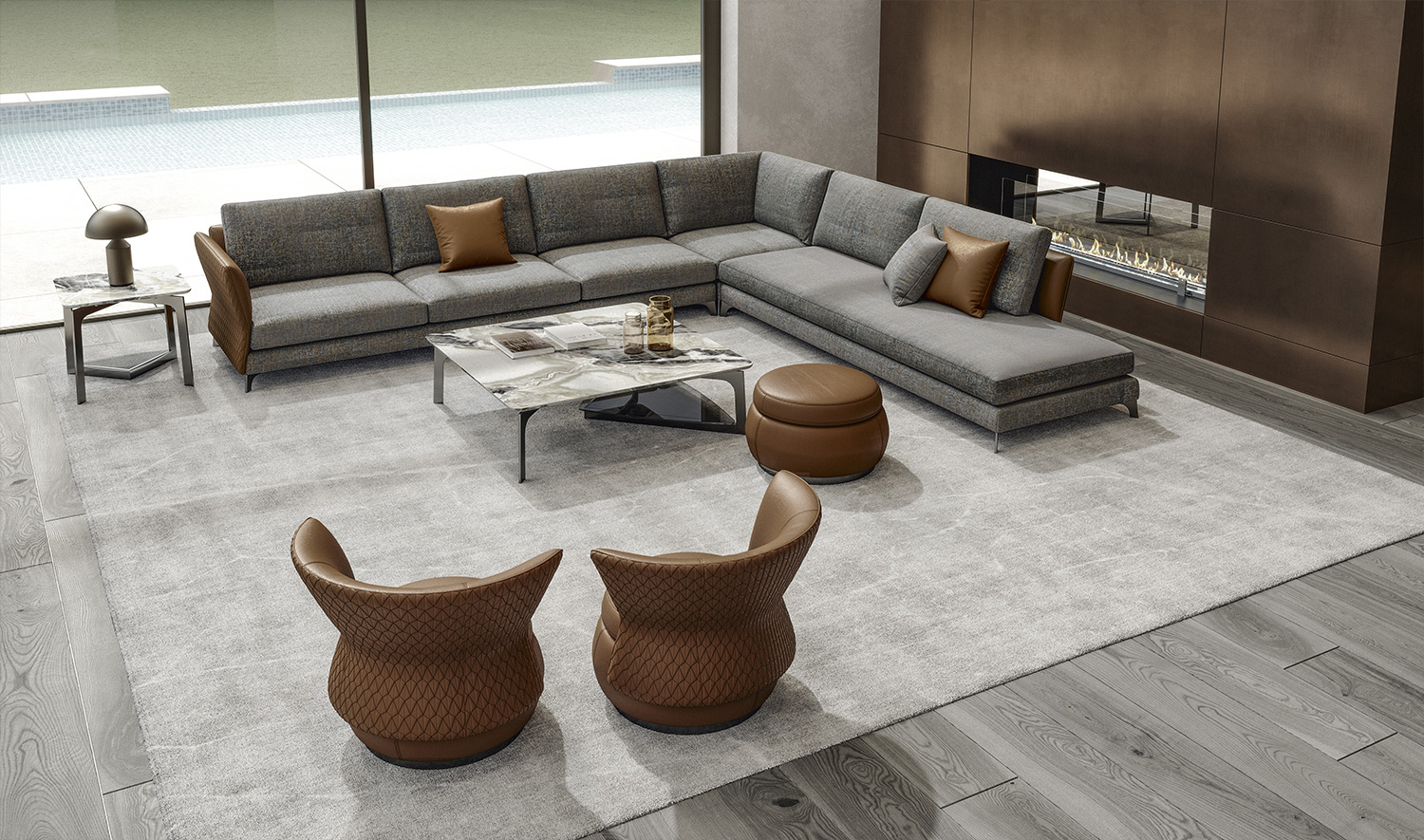 May 2021
Blossom,
the art of creating a living room
Metropolitan style and sophisticated contemporary details reveal the Blossom sofa, one of the iconic pieces of the EVEGREEN collection. Available in fixed as well as modular version, Blossom features a captivating and modern silhouette, which matched to the elegant quilted leather, gives a refined character to this luxury upholstered piece.
Craftsmanship, comfort and creativity live in Blossom, thanks to the experience, craftsmanship and passion that has characterized Ceppi for more than 40 years in the production of furniture and upholstered pieces for interior sector: "our commitment to create something unique, that lasts over time".
Sorry, no posts matched your criteria.