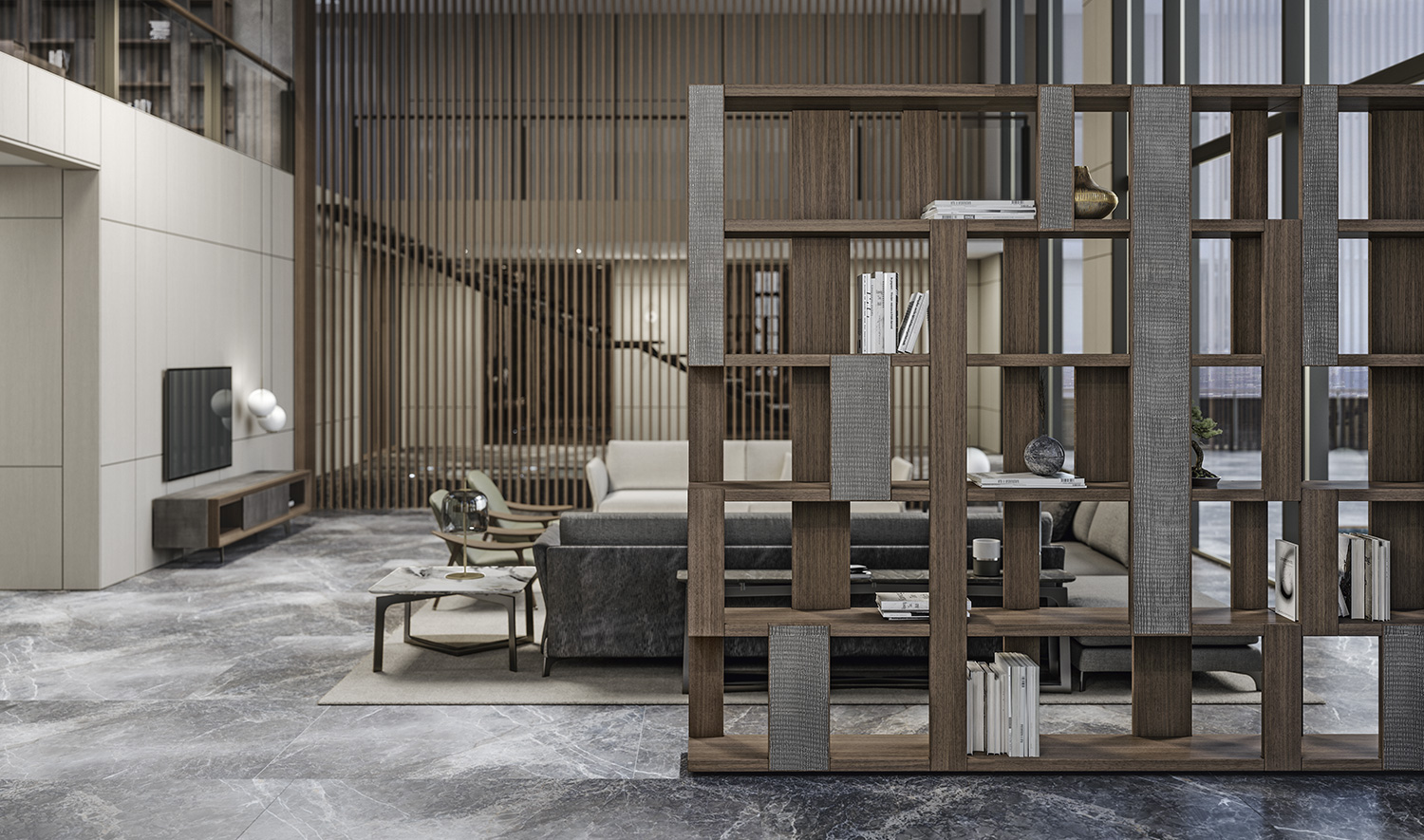 May 2021
Zoe,
a new way to understand the bookcase
The Evergreen collection with the Zoe double-sided bookcase has succeeded in combining the naturalness of Canaletto Walnut with the beauty of metal texture inserts, to create a harmonious environment in which every detail is coordinated, from aesthetics to the balance of shapes.
Elegance therefore sets new benchmarks: it is the details in the workmanship and construction of the furniture that make the difference.
It is from these attentions and the desire to surprise that furniture such as the Zoe bookcase is born, simply fantastic.
Sorry, no posts matched your criteria.